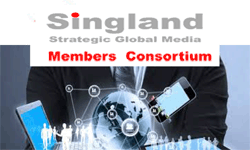 Provider of Strategic Global Media (SGM) to align members' competency and business into new marketplaces and opportunities. Infocomm SG Plan to transform you into the New World. Ebiz Creation program for quick startup.
>> Business and Professional Service Providers wanted.
>> Rich SGM content and domain names for brand affiliation.
>> Visit us at www.singland.com
OR Click here to apply / view  Singland SGM Portfolio of Domain Brand.