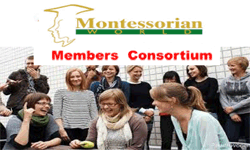 Montessorian World International (www.montessorian.com) holds the world's largest platform of country-specific montessorian and montessori domain brands under one global learning environment. Unique "Becoming Montessorian" program.
Education and Professional Service Providers wanted.
Internationally recognised geographical domain names with rich content for brand affiliation.
 Click here to view MWI Portofio. Find your job, career or business interest
Subscribe to an Affiliate Financial Plan for immediate privileges | Advance to meet your need at your own pace.